PEAT Online Course -
Test-Driven Development
using Kotlin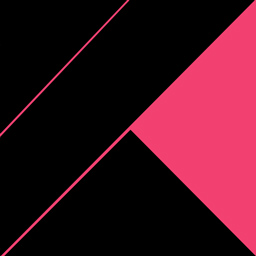 £69.99
Theory 'n' practice
Test-driven method
Acceptance criteria
Learn to code mastery
Ace that job interview
Free updates
Software engineering for successful ecommerce clients and brands
My name is Peter Pilgrim. I'm a well-known software developer, independent consultant, speaker, and writer on software engineering and digital architecture. For 25 years, I've helped all sort of companies, from big boom enterprise banks to re-start ups improve their software engineering applications and platform by providing engineering expertise. My work is distinctive and original and I deliver engaging customer experiences and world-class designs.
Statement of Work (or SOW) is a formal document that defines the entire scope of the work involved for a vendor and clarifies deliverables, costs, and timeline. It is needed in situations where a project involves vendors and external contributors in addition to the internal project team.
You are the client engaging my service in a legal business-to-business B2C contract for the purpose of being OUTSIDE IR35. Usually, we both create a SOW as part of a bid document or part of a contract. It is vital that the SOW is clear to all stakeholders in order to clarify the metrics for success and to avoid disputes involving deliverables, budgets, or timelines.
Yes. I certainly do and I am happy to offer a draft SOW template, but you being the client will most likely already have one of your own. I can work with your SOW.
Please send Peter an email
There is no such thing as a straight typical project or engagement, in my view, and this is because clients and customers come in to me all with different sizes, circumstances and requirements.
For example, we might engage on 6 month long project and we might want to work with payments mapped to monthly KPI deliverables. It really depends. Here is an another example. Let's suppose I am training your workers remotely over the Internet using Skype or Zoom. On my part, I might require your payments up-front in advance. It depends on the Statement of Work.
Please send Peter an email with enquiry details.
Since 6th April 2020, the UK tax inland revenue regulation law has changed regarding PSC contractors. The ultimate client is required to determine the IR35 status of contractors as being OUTSIDE or INSIDE IR35. Naturally, I prefer consultancy engagements that are OUTSIDE IR35!
"All public sector authorities and medium and large-sized private sector clients will be responsible for deciding if the rules apply."
For more on IR35, see the UK Government website article on OFF-PAYROLL workers and I also found QDOS Consultancy IR35 briefings a verifiable source of advice on this subject.
If you and your organisation are wholly outside of the UK and you engage me as B2C in a foreign contractor, then I believe that you can work with me on OUTSIDE IR35 contract (SOW).
Here is the most accurate information that I found regarding IR35 and oversea clients. This comes from tax advisors RSMUK.
"the end client is resident outside, or not resident in, the UK, and the services are provided outside the UK."
You need to check with your legal compliance team in your country and verify whether the engagements will be considered valid. Most important, verify the supply chain of SOW payments from your side.
It's good to have questions, because it means that you care. Please drop an email with your questions to peter.pilgrim@gmail.com